Back to Resources
Unimarket featured in Levvel Research Procurement Insight Report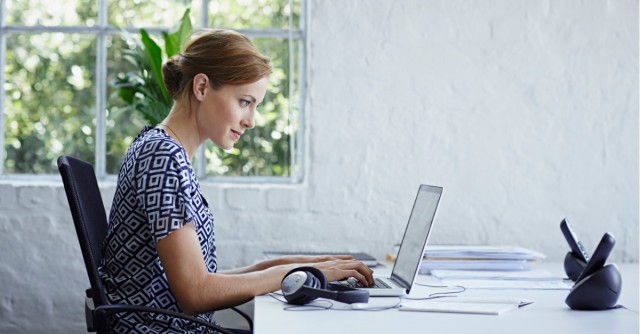 Unimarket, the leading provider of simple and easy-to-use software that brings all your procurement into one place, was recently highlighted in the 2018 Procurement Insight Report developed by business process automation research and advisory firm Levvel Research (formerly Paystream Advisors).
The 2018 Procurement Insight Report, available for download here, explores market trends in procurement management based on research collected from more than 400 organizations, as well as how a holistic eProcurement solution can solve common pain points within procurement organizations.
According to the report, the widespread nature of procurement and its interconnection with many other back-office departments makes it difficult for organizations to determine the current state of their procurement and how to streamline the process. As a result, the majority of organizations manage procurement under manual processes or with outdated technology.
Levvel Research found one of the best ways to resolve issues and improve visibility is by implementing procurement management software, or an eProcurement solution. The 2018 Procurement Insight Report also includes insights on:
Current procurement trends across various industries
Features and functionality available with eProcurement solutions
Best practices for eProcurement adoption
Unimarket was highlighted as an eProcurement provider that helps organizations increase efficiency across all purchasing activity. With sourcing, contracts, procurement, invoicing, payments, expenses and supplier marketplace product modules, Unimarket automates time-consuming manual tasks and allows organizations to focus on being more strategic with spend.
"Levvel Research's recent report is an eye-opening look into the state of procurement in 2018. Unimarket is proud to be included as an example of the many benefits eProcurement software provides," said Peter Kane, Unimarket CEO. "As the report shows, our simple and easy-to-use software does more than eliminate manual processes – it results in procurement becoming a strategic asset that can drive business goals."
"We were happy to include Unimarket in this year's Procurement Insight report," says Major Bottoms Jr., Lead Research Analyst at Levvel. "We think they offer a great example of an easy-to-use, holistic solution that centralizes, supports and improves existing procurement processes without unnecessarily disrupting the current state."
About Levvel Research
Levvel Research (formerly PayStream Advisors) is a research and advisory firm focused on business process automation across the organization – including Source-to-Settle and Procure-to-Pay – and digital transformation areas such as DevOps, design, cloud platforms, and application development. Levvel Research's team of experts provide targeted research and consulting services to address the changing needs of businesses. Levvel Research also helps leading technology providers enter new markets, provide targeted solutions, improve competitive positioning, and optimize marketing campaigns. In short, Levvel Research is dedicated to maximizing returns and minimizing risks associated with technology investment. Levvel Research's research reports, white papers, webinars, and tools are available free of charge at www.levvel.io. Levvel Research is a division of Levvel, an IT consulting firm specializing in technology strategy, design, architecture, and DevOps.
About Unimarket
Unimarket is a leading provider of procurement software and services. Its powerful, easy-to-use cloud-based solution brings together purchasing, invoicing, payments, contracts, sourcing, expenses, and a continuously growing supplier marketplace – all in one unified platform. Founded in 2005, Unimarket supports clients in the United States, Australia and New Zealand, spanning a range of industries including higher education, government, financial services, transport and logistics, and healthcare. For more information, visit unimarket.com or follow on Twitter @Unimarket, LinkedIn at linkedin.com/company/unimarket, or Facebook at @UnimarketProcurement.
Related Resources